Welcome to Year 6!
Owls Class
Your class teacher is Mr Brooks and your teaching assistants are Mrs Thorne and Mrs Hancock
We will work hard; we will find things difficult at times; we will learn a surprising amount. But, most importantly, we will make memories we will never forget!
Things to Remember:
Reading books and records need to be in class EVERYDAY.
Our PE days are Monday and Wednesday - However, please have your PE kit in school EVERYDAY. We also run a mile as class every week.
Spellings take place in school everyday
Homework is set on Fridays and is to be handed in by Fridays. You will be notified it there are any changes to this.
Useful information for this term
Welcome to the Autumn Term 2019!
Welcome to Year 6. This term our class topic is
'World War 2'.
In our English sessions, our daily Accelerated Reading sessions will help us to improve our reading skills, especially alongside additional comprehension sessions. In Storytelling sessions, we will be learning about a range of genres: suspense stories, balanced arguments and character descriptions.
In History, we will be learning about World War II and its impact upon Britain, including locally during the 'Plymouth Blitz. This will focus on daily troubles and strife during the war, use of propaganda and the ever-increasing power of the Third Reich.
Our Science lessons will be split into two distinct parts; the first of Light and its uses and the second on creating, using and manipulating Electricity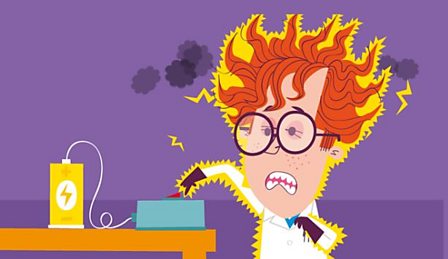 SATS week
All Year 6 children will be taking their SATs test during the week beginning 11th May 2020.
Please note that it is vitally important that all children attend school during these days. Holidays or absences cannot be authorised.
The timetable for the week:
Monday - Reading Comprehension Test
Tuesday - Spelling, Punctuation and Grammar Tests
Wednesday - Mental Arithmetic Test 1 and Maths Reasoning Paper 2
Thursday - Maths Reasoning Paper 3
If you have any questions about these test, please contact Mr Brooks
Homework:
Homework continues to be an integral part of our learning experience in Year 6. All children are set homework tasks on a Friday, which are then to be handed in by the following Friday. Homework always includes a reading comprehension task, a maths-related task which links to learning in class that week, a grammar-related task which links to learning in class that week and 3 weekly spellings which all children will also be learning in class. Please also ensure that your child reads at home at LEAST 3 x weekly.
All children are expected to complete their homework. If a child fails to hand in their homework, it is expected they catch up on their work in their free time in school.
Year 6 Expectations and Information for Parents